Uncomplicated,
Prepared Simply
We cut through the complicated to find honesty and effortless simplicity, serving the food you want with the drinks you crave at one of the best restaurants in Denver. With a modern, comfortable design and welcoming neighborhood environment, Corinne Denver provides a place to gather with friends and colleagues over honest food + drink, from hearty to healthy. Drop in + stay awhile.
Hours of Operation
Breakfast: 
Monday-Friday: 6:30 am - 11:00 am
Brunch: 
Saturday - Sunday 7:00 am - 2:00 pm
Lunch
Monday - Friday 11:00 am -2:00 pm
Happy Hour: 
Monday - Friday 2:00 pm - 5:00 pm
Dinner: 
Sunday - Wednesday 5:00 pm - 10:00 pm
Thursday - Saturday 5:00 pm - 11:00 pm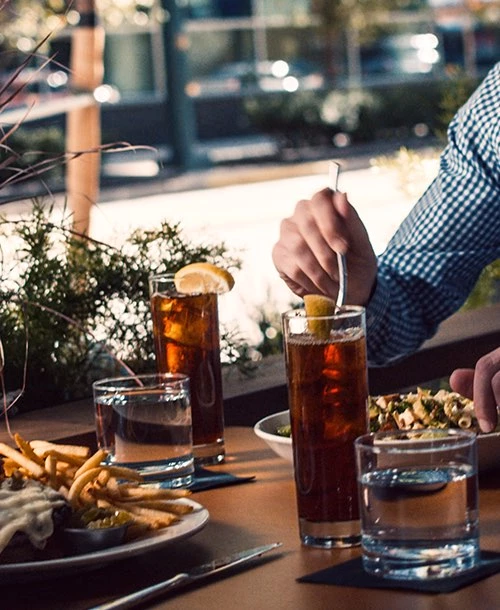 Menus
Our Food + Drink
Whether you're sipping a cool cocktail on the outdoor patio or savoring dishes made with fresh, locally sourced ingredients, you'll find a beautifully balanced set of culinary experiences at Corinne. 
Signature Menus
Happenings
Reasons to Celebrate
From weekend brunches to afternoon happy hours, you can count on exciting happenings each week at Corinne. Plan a private event with the ones you love to mark a special occasion with exceptional service and artful ambiance.